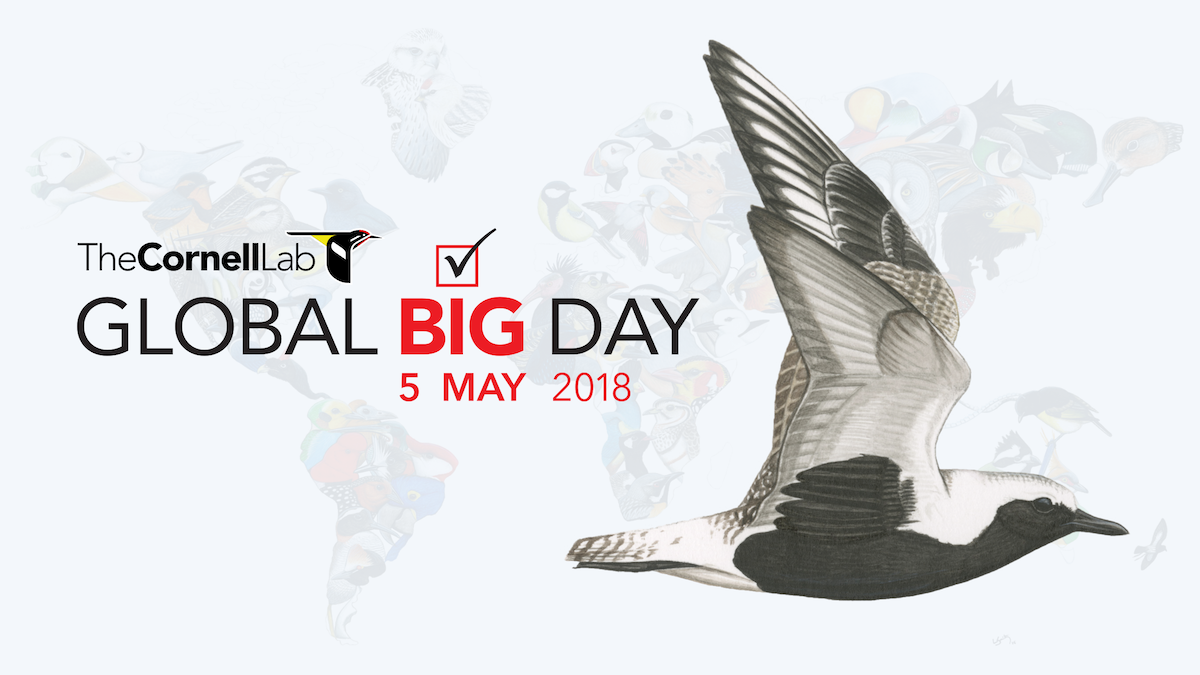 (Artwork by Luke Seitz)
Hello Seabrook Island Birders,
It's that time of year again! Global Big Day is this Saturday May 5th and we hope you will join us!
Last year's Global Big Day featured more than 20,000 people across 162 countries, collectively reporting 6,637 species of birds—more than 60% of the world's bird diversity. This May, you can be a part of the fun again. All you have to do is spend a few minutes birding, and eBird what you find.
If you are on Seabrook Island this Saturday, consider joining one or both of our planned events – sign up below:
And no matter where you plan to be on Saturday, here are three quick ways to have the most fun:
"Scout" your birding spots for 

5 May.

 Finding where the birds are ahead of time makes the big day birding more fun, and also gives you more chances to be out enjoying birds. Perfect. Learn how to use eBird to find birds. 
Use eBird Mobile. eBird's free data-entry app takes the time out of data entry, with tools like Quick Entry that mean you have less time with your face in a notebook and more time birding. Try eBird Mobile.
Get a friend involved. Perhaps this is a good birding buddy, or someone who has never been birding before. Make it a friendly competition, or join forces as a Global Big Day team, and put your marker on the global participation map. Share on social media using #GlobalBigDay. Check out the Facebook event.
No matter what you do, have a great time, enjoy the birds around you, and let us know what you find! We're excited to see what we can achieve together on Global Big Day!